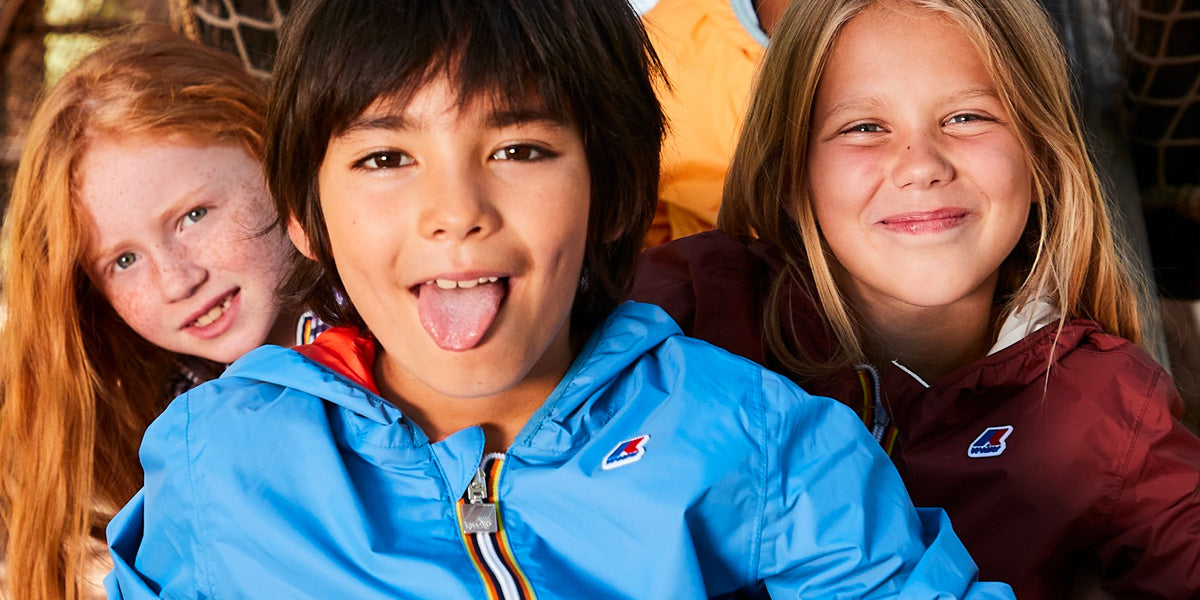 Iconic Claude Windbreaker or Orsetto
A reality made up of strangers who come together to create a new dynamic and new dimensions.
About K-Way
K-WAY, a global apparel brand that has always been synonymous with innovation and uncompromising quality.
K-way is the pioneer of waterproof jackets and continues to be at the forefront of design in this field, thanks to its unique patented technology. The brand was born in 1965 when, during a rainy day in Paris, a prototype for an original windproof jacket is created by chance. This marks the beginning of one of the most successful international brands in fashion history: K-Way.
The first model - still today very popular among both adults and children - embodies all the qualities for which K-Way products are known: simplicity, functionality and elegance combined with innovative design features like watertight seams or breathable fabrics that provide exceptional comfort.